Located at the bottom of the slopes, 5 mn away from the resort shops, the Vanoise** Hotel restaurant will be happy to welcome you for your stay in Tignes, Savoie.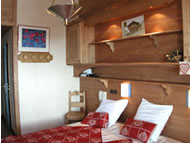 Rooms
The Vanoise** hotel in Tignes has 21 rooms. Each room has its own balcony with a view of the Grande Motte.
The ski slopes on its doorstep, the hotel is just next to the French ski school and the chairlift linking Tignes to Val d'Isere.
Your room has an en-suite bathroom (with bath or shower) and toilet, and in addition is equipped with cable TV and telephone.
Restaurant
The hotel restaurant, tastefully decorated with pine and pot plants, serves tradional French cooking and proposes local specialities once week...
...and a buffet breakfast for a hearty start to a great day's skiing.
Whilst for a pleasant evening, relaxing with family or friends, there are both a bar and a confortable lounge.
Rates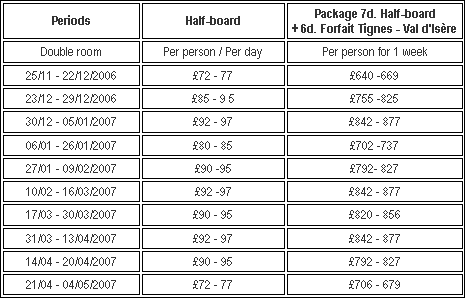 * All prices are Sunshine World Ltd's own prices and we reserve the right to change them at any time